1971 Gay march in New York City
We met in the town of Woodstock spring of 1971. What a wonderful journey together. Since it is a new year 2014 we thought it appropriate to share some history from that time. Following are excerpts from a gay publication called QQ Magazine which was known as Queens Quarterly. Please read the article for its historical significance. Please notice Malcolm and John escorted by their dogs, Tokie and Gerome. We are proud to be a part of the struggle for equality, acceptance and dignity for all. In 1971 one could be arrested just for being in a bar that catered to homosexuals. The arrests were published in newspapers and many lost their employment from the arrest.
Hopefully by sharing some of the past it will inspire other folks to stand up and stand proud in the struggle for Equality, Acceptance and Dignity for ALL. Discrimination still runs rampant. We must be diligent.
We hope you enjoy this New Years' Gift.
Forever,
Malcolm Becker and John Bruno
San Francisco, CA
Front and back covers and selected pages from the December 1971 publication of QQ Magazine.
 <![if !vml]>
<![endif]>   <![if !vml]>
<![endif]>   <![if !vml]>
<![endif]>  <![if !vml]>
<![endif]>  <![if !vml]>
<![endif]>  <![if !vml]>
<![endif]>  <![if !vml]>
<![endif]>  <![if !vml]>
<![endif]>  <![if !vml]>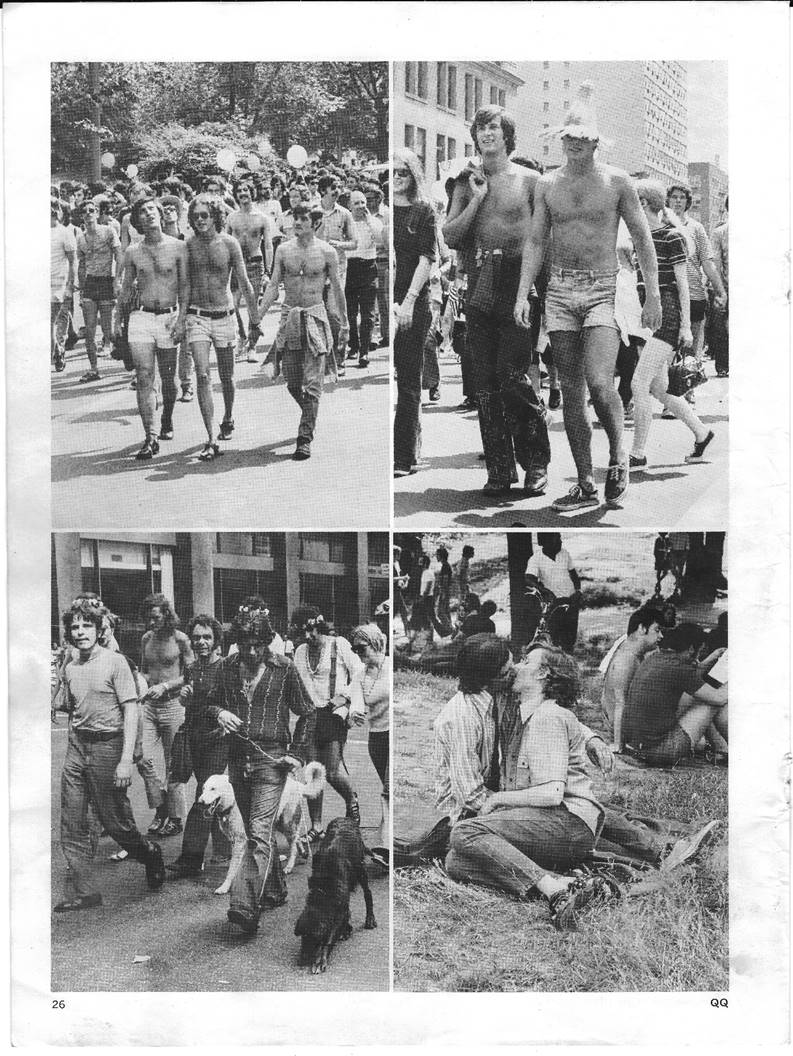 <![endif]>  <![if !vml]>
<![endif]>    <![if !vml]>
<![endif]>